CONNECT . LEARN . TRANSFORM
Prachtige omgeving voor een mooie transformatie
Van 9 t/m 13 november 2019 gaven Gabriela en ik een bijzondere retraite op een hele mooie locatie in Italië. In mei 2020 en in 2021 volgen er meer in Zwitserland Een verslag van afgelopen jaar en meer info over de komende internationale retreats volgt nog!
De vervolgtekst is in het Engels.
The retreat is designed to take you out of your comfort zone bringing out your feminine essence through learning how to be receptive, intuitive, sensual … but also connect with the parts of yourself that you might have never knew existed! Together, we will explore how each of us embodies womanhood in our own way and we will support each other through the healing processes.
The retreat will help you understand the role of the Divine Feminine in today's world and in return your own power, creativity and direction in life. The pace of the retreat is very pleasant, you will have time to rest, take a nap, write or just be on your own if that's what you need.I've done this retreat last year and loved the flow, but promised myself to give more free time to participants to integrate the process.
When we are learning new things, especially energetics, we tend to need more time for rest at first. So just being gentle with yourself is important part of self care. Huge part of this retreat is for each woman to be SEEN and HEARD for whom she truly is. Let's just say, Gabriela and I are confident to say
*Your life will never be the same after this retreat!
RETREAT DATES : November 9 – 13, 2019 ( 5 days/ 4 nights)
WHAT IS INCLUDED:
– 1 night shared accommodation in Rome ( 1st night )
– 3 nights at Eremito Hotelito ( private room with ensuite bathroom)
– All train tickets to and from Rome to Eremito Hotelito
– Breakfasts, lunch and dinners ( except on 1st night in Rome )
– Coffee, herbal infusions and red wine at Eremito Hotelito
– All tuition of facilitated workshops during the retreat
– Jacuzzi and access to herbal steam room
– Special daily amenities ( surprise! )
WHAT IS NOT INCLUDED:
– Flights to/from Rome- Airport pick up/drop off
– Dinner&drinks in Rome ( 1st night )
– Travel insurance
– Personal Healing Sessions with Gabriela and Cathy
IN TOTAL: 1.250 Euro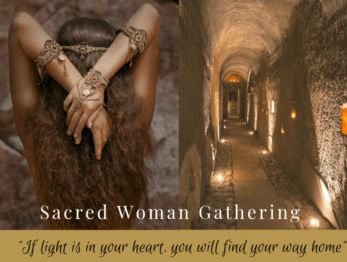 Gabriela has been spending some time at this place last year as a wellness consultant and she loved the energy of the place so much that she decided to create and facilitate retreat for women. This year, we are doing it together – I feel so blessed!
To get excited about Eremito you have got to feel it. It is a very unique small boutique Hotelito, member of Healing Hotels of the World, Luxury properties and a Unesco Heritage. It is one of those places where you arrive and feel instantly at home. The nature, silence, air, people, food … nurtures you … supports you … you feel taken care of. You feel like you can be yourself here. Undisturbed. No questions asked.
Be who you want to be. Tickle your precious Souls here: www.eremito.com
It is even better in real life if you can believe it!
Flight to Rome or train from Zug to Rome (via Milan) and vice versa.
Oh, the food … ! Italian, homemade, vegetarian, baked bread and cakes on site, amazing olive oil … heaven!!! Vegan is also possible and we can cater to any allergies if known.
Arriving to Rome (+/- 4 PM)

Arriving to Hotelcolumbia.com (taxi, train or a bus)

1 night Shared accommodation ( 2 persons room only )

Collective dinner & drinks
Breakfast

Travel from Rome to Eremito ( 2 hours)

Group orientation of Eremito

Italian Vegetarian lunch

Opening Ceremony

Grounding Kundalini Dance

Heart Focused Breathwork

Sacred Self Care (Spa time (Herbal steam, aromatherapy body scrubs, oils & jacuzzi)

Silent dinner

Healing Circle Rituals by the bonfire
Yin Yoga

Breakfast

Free time to reflect,

Optional healing sessions: breathwork with Cathy & Chakra Crystal Balancing with Gabriela

Walking meditation in nature

Italian Vegetarian Lunch

Heart Focused Breathwork & Breast Massage techniques by Cathy

Energy field Medicine, Chakra Alchemy by Gabriela

Womb Healing blessing

Spa time

Silent dinner

Full Moon & Cacao ceremony
Grounding Energy Healing

Breakfast

Closing Ceremony

Check out from Eremito

Train to Rome airport*
*Please plan your flight after 5 PM
My dear friend Gabriela who has a beautiful soul and vast experience in the healing, wellness and spa industry asked me to join her. We have opened the Six Senses Spa together in Seychelles a few years ago and became really tight friends. During the year that we worked together, I discovered I was having breast cancer; I was was 44 years old at that time. It's been 2 years and now that I am cancerfree I want to realise my long lasting wish, which is doing a retreat together.
We both feel the time is now to collaborate bringing embodiment of womanhood to you, dear women. I will be leading dance, movement and chanting workshops. Gabriela will be holding sacred space through Energy Medicine practices, guided meditations, Full Moon Ceremony and Forest rituals. We will be taking you on gentle, restorative journey together with Yin yoga each morning and so much more!
Gabriela Zoltakova Hjoter
Initiator, emotional Wellness Guide,
Reiki Master and Happy Wife
Gabriela listens and holds safe space without judgement, offering practical tools to integrate the energetic transformation on a deep level that spirals from the individual's core into relationships, work structures, finances and collective co-creation. ​
Gabriela is a founder of The Wellness Tribe – global community of like-minded women practicing heart-based conscious living.Based in Zug, Switzerland, she is facilitating Women's Healing Circles, teaching Reiki Courses & Energy Medicine practices. Gabriela is also working with individual clients in person or remotely, assisting in facilitating healing alignment of their life systems.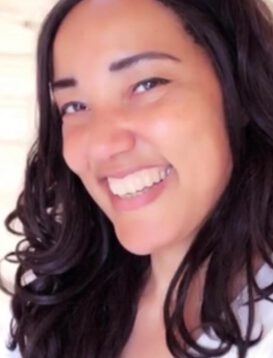 Exercise therapist, Heartmath coach,
yoga & sound healing guide
Being a very diverse, enthusiastic and passionate living-from-the-heart woman from the Netherlands, Cathy changed many stressful life events into powerful healing journeys. She believes we all have the inner strength and an endless transformational creativity to overcome challenges in life.
As a founder of New Waves Lifestyle and The Pink Turtle Foundation she loves to empower women to live from the heart and obtain more inner peace, mental resilience, confidence and vitality.
If you want to apply via me, Cathy, call or send me an email. You can also fill in the form. I will get in touch with you as soon as possible.
If light is in your heart,
you will find your way home